Saturday Beauty Day: Skin Care Series - Dry Skin Care Tips
Posted on January 24 2014
Skin care is so important in maintaining the proper skin hygiene.  As I research ingredients for my skin care line, I wanted to share tips with my readers on the various skin types and the proper care.  This will be a 5 week series on the 5 different skin types and the proper care. To find out what type of skin you have get my
FREE eBook here
and check out the
first installment of the series here
.
DRY SKIN
People with dry skin tend to have small pores.  Typically the skin is rough to the touch and looks cracked.  The most common way to feel if you have dry skin is after washing.  If you skin is tight and rough after cleaning it's likely you have dry skin and lack sebum in your skin.  Sebum is the natural oil we produce in our skin.  People with dry skin typically have red patches, flakes and wrinkles.  Moisturizing is essential for dry skin types, especially during the winter months.  Dry skin types should use a mild cleanser so it does not strip the skin of its natural oils.  Over washing your face is just as harmful as using the wrong cleanser. Twice daily is sufficient once in the morning and at night before bed.  Avoid using products with alcohol and use products with honey, avocado, coconut, olive, and mint.  Moisturizer is very important.  Use a moisturizer rich with vitamin E.
Dos and Don'ts:
It is important to keep a strict regimen for any skin type, but especially for dry skin.  
Do not miss the step in your regimen that calls for suncreen.  Dry skin burns easily and during anytime of the year.  Use a good sunscreen.  
Heat drys out your skin year round but especially dry air from heating units in the winter.  During the winter months use a humidifier to disperse moisture in the air.  
Avoid user hot showers and baths.  The heat in the shower breaks down lipid barriers in your skin that hold the moisture you need.  
DRINK 10-12 glasses of water.  It's important to hydrate from the inside out.
Try These Products:
$12.99 Click the product picture for details
This is a time-released moisturizer that keeps skin dewy all night.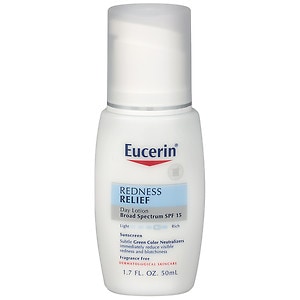 $15.00 Click the product picture for details
This is great for reducing redness commonly found in dry skin.
$35.00 Click the product picture for details.
This is gentle and it restores skin's natural barrier.