Saturday Beauty Day: Investment Beauty Tools
Posted on May 09 2014
Today for Saturday Beauty Day I am featuring my top 5 beauty tools to invest in.  Sometimes getting to the spa is out of the question, in those times when a facial is needed, you should have a few beauty tools at home that you can use to get the same spa like feeling!
Time to think beyond the washcloth and take your facial cleaning to another level! The Clarasonic's patented sonic technology gently removes the impurities traditional cleaning methods  leave behind. It cleans six times better than your hands alone!
CLICK THE PRODUCT PICTURE FOR DETAILS.
This gadget cleanses pores and eliminates impurities like dirt and oil.  Just use the Bliss Daiy Detoxifying Facial Toner with the powered beauty tool to unclog pores.
CLICK THE PRODUCT DESCRIPTION FOR DETAILS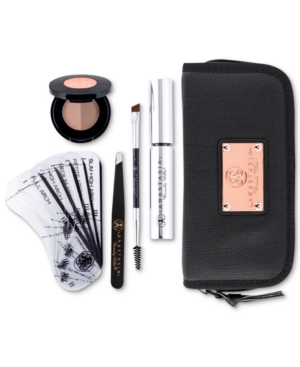 Perfectly coiffed eyebrows are essential to framing your face, a worthy investment!
Five Item Brow Kit includes five indispensable brow-shaping tools: Tweezers, Brow Powder Duo, Five Brow Stencils, Mini Duo Brush (Angled Cut / Spooley), and Clear Brow Gel.
CLICK THE PRODUCT PICTURE FOR DETAILS.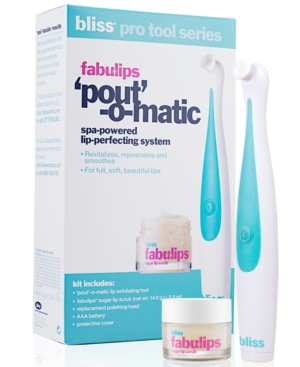 A perfect pout is essential to a beauty regimen.  The kit comes with a powered device that uses rotation and custom-designed head with massaging nubs to softly yet effectivly stimulate and exfoliate you lips.
CLICK THE PRODUCT PICTURE FOR DETAILS.
A complete facial oasis.  Refresh and revitalize your complexion with this face sauna.
 It comes with a cucumber mask packet, use the nasal inhaler cone and the packet for a theraputic system.
CLICK THE PRODUCT PICTURE FOR DETAILS.
SHOP FOR MORE SKIN CARE TOOLS:
Find 101 Beauty Tips in this ebook!
Purchase here!